About BIN
BIN is a Bicycle ID Number assigned to a specific model of a bicycle. It is similar to VIN for cars.
The code is global and unique. Using the BIN code you can easily assign information concerning the bike, its parameters, specifications, repairs and claims history. Here you can get more info about the code structure.
BIN number is an independent code generated in the open source cloud, however the best and the most optimal way of usage of the code is in conjunction with RFID and NFC technology.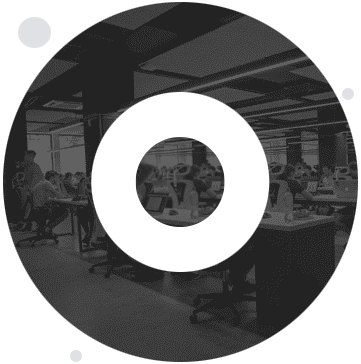 Process / operations optimization
BIN Structure
BIN consists of 5 sections and 19 characters in total.
It provides you information about the production year, manufacturer, it's country, region and bike parametres like frame size, wheel size and color. In connection with manufacturers API we are also able to provide much more information about the bike like it's specification, photo, repairs and claims history and warranty. A detailed structure of the BIN code is presented on the picture.
Besides the BIN code, to optimize your business, we suggest our complete solution based on 4.0 RFID and NFC technology.

Open Source
BIN Cloud
We provide a free of charge cloud-based open source solution that generates BIN codes and guarantees their uniqueness. Implementation of our cloud will significantly optimize and organize production in your company without disruption of any processes. 
Our solution is cloud-based. It means we provide secure API for communication between your systems and our cloud.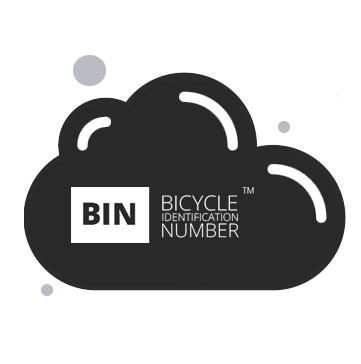 Open source - free of charge
Automates, organizes, optimizes production and work
Does not disrupt current production processes
Multi-level secure acces based on roles and privilages
Let's change the Bike Industry together!
We introduce a complete IoT BIN solution
based on 4.0 RFID & NFC Technology
The most optimal way of BIN usage is in conjunction with our complete 4.0 Technology.
Below we present more information, advantages and pricing.
4.0 Technology
BIN number is an independent code, that can work separately. However the best way to use it in the factory, warehouse or store is in the conjuction with our complete IoT solution.
Besides the BIN codes we are able to provide the full IoT solution for your Business. It is based on RFID & NFC tags placed on the bike frame.
Thanks to 4.0 technology now you are able to trace bikes you produce, distribute or sell on each stage of their lfecycle.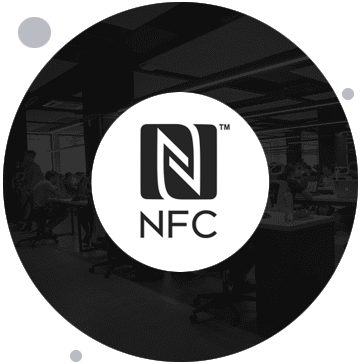 Up to 25% bikes more produced on one production line
Up to 15% more bikes sold in one season
Full real time access to distributors and stores stocks
Sense of security for your customes
Real time access to database of all your customers around the world
Below we present who is our solution dedicated for, the advantages of each group of our customers and the network connection of our system
Manufacturers
Real time stocks of dealers and stores
Claims
Service books
Big data of B2C customers around the world

Distributors
 Own stocks and stores stocks  Better control of pending unpaid invoices
 Sales and repairs stats




Stores
Own real time stocks
Repairs and claims history
CRM – customers
database and marketing tools
Security Services
Access to the database of stolen bikes
GDPR compliant




End-user
 Own repair history
 Claims
 Report theft feature

Repair points
Repairs history
Work optimization
Customer messaging
Marketing tools



Manufacturer generated BIN from the cloud, assigns it to the RFID and NFC tags and places them on the frame
1
Manufacturer scans & activate the tag
2
Distributor scans tag on accepting and issuing goods
3
Store scans tag on acceptingand selling goods
4
Salesman at store assigns bike to end user
5
Manufacturer gets all data from each stage
6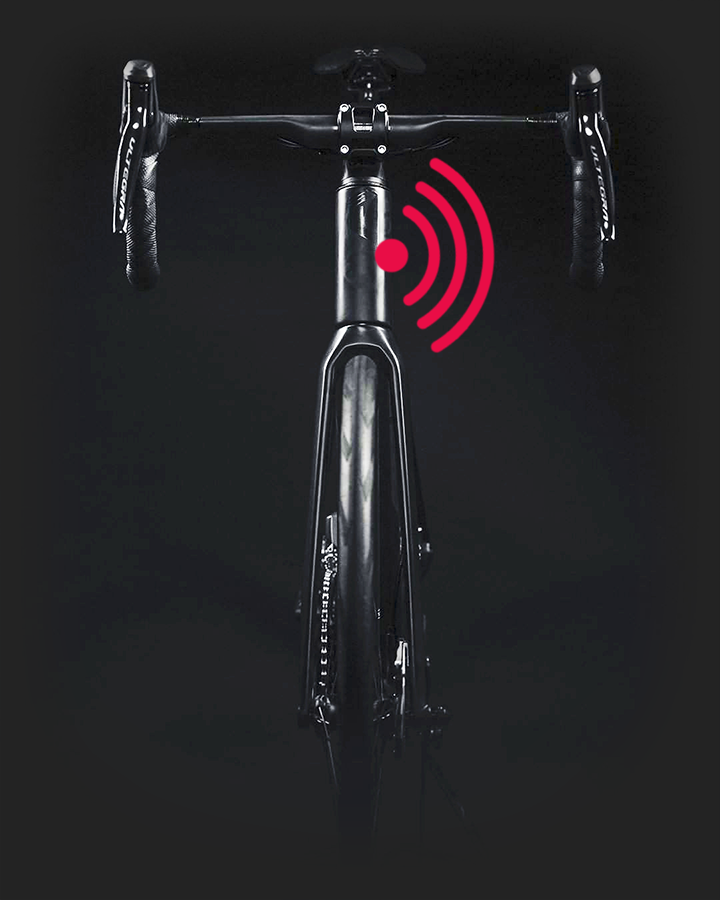 BIN is completely free for end-users. Also the set of BIN codes provided to the manufacturer is free of charge. However the most effective way is to use our complete 4.0 IoT solution. You can check out the pricing below.
BASIC

FREE
You get:



 Bikes registered by stores
Warranties sent by stores in PDF inc. repairs history
Sales and repair stats
ADVANCEDSTARTING FROM

€

0.5
You get:


 All advantages from basic package
Active e-warranty book
Active claims via API
FULL

INDIVIDUAL COST
You get:


 All advantages from basic package
Full RFID solution - stock information of
shops and distributors
Cashflow control possibility
Demographic stats
Access to B2C customers around the world
Research and development.
At the beginning of 2022 our company obtained funding from Human Alfa - the investor co-owned by Jagiellonian Center of Innovation. The investment allowed us to expand our professional Research and Development team. It consist of experts and scientists who systematically develop our Open Source and 4.0 RFID / NFC solutions.

In the cooperation with our partner - AXEM technology, an European Leader of RFID solutions, we have created the new RFID Tag dedicated specially for the bike industry. The tag has been created for and tested in the real conditions of the bike production process. It means it is high temperature resistant and can be easily used in the frame burnout process.

Our team is consequently developing our hardware and software solutions to make the highest quality product for the bike industry.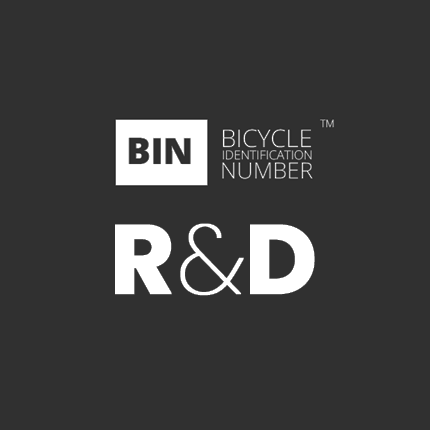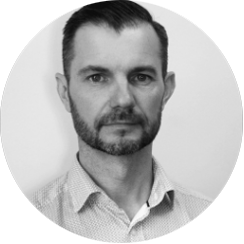 CEO / President of the Board.
Daniel has a wide and long experience in the bicycle industry. He has been running a network of bike stores and cycle repair shops for twenty years. For ten years he has been responsible for building bike brands, inc. RockMachine and Superior in the Central-Eastern Europe. He diagnosed the problem of the effective stock management in the product lifecycle and designed a cloud solution - READY.BIKE.
RFID / NFC Tag technology experss.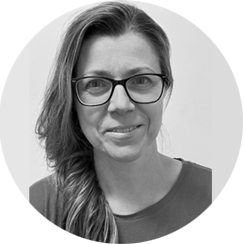 CTO / Materials Scientist
A graduate of the Poznan University of Technology: Faculty of Chemical Technology, Study of Chemical and Research Apparatus, 3rd degree and postgraduate course in Quality Management in Theory and Practice, completed with the Green Belt certificate.

In the project responsible for:
Development of standards, samples, use and aging tests.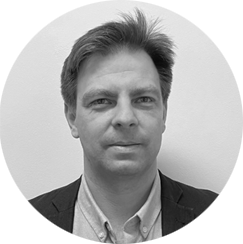 A graduate of the Poznan University Technology: Faculty of Computer Science and Management, Study of Computer Science, Expert in WMS and RFID systems.

In the project responsible for: Selection of technology, selection and tag coding, testing and supervision.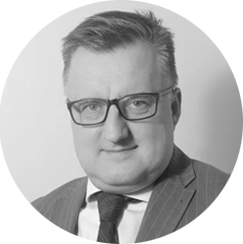 Solutions architect with many years of experience in IT and system implementation in various industries. Concept creation and implementation of standard and dedicated solutions combining Auto ID software and hardware.

In the project responsible for: Hardware for RFID technology: NFC, RFID tags, tag readers and writers, selection of appropriate antennas and other hardware necessary in the project.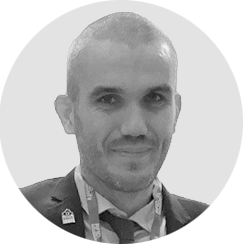 Graduated at Kungliga Tekniska högskolan, Master of Engineering, Electrical and Electronic Engineering. He has extensive, many years of experience in RFID technology.

Representative of our partner - AXEM Technology. Responsible for communication with the laboratory that co-creates the RFID tag.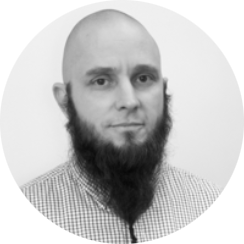 Studied at National Technical University of Ukraine. Software engineer. Co-author of READY.BIKE database architecture.

In the project responsible for:
Design and implementation of the source code of the BIN algorithm.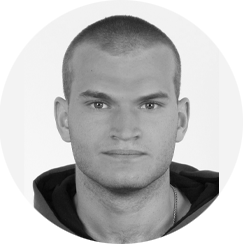 Junior Software Developer
Studied at Poznan University of Technology. Junior software developer helping Dmitriy designing and implementing the BIN algorithm.
admin
The expansion, and thus the recognition of Ready.Bike, allowed us to go out to sea! Investors' interest has turned into a big step that we are taking together with Human Alfa.Below a few words about the event from the Jagiellonian Center of Innovation:"Literally a dozen or so minutes ago, Human Alfa, whose shareholder is the Jagiellonian Center of Innovation, took up shares in the Trebiada Company. The company's main activity is trade intermediation and wholesale of sports equipment, mainly bicycles and bicycle accessories. The company also runs specialized IT projects – such as Ready.Bike and LunchSpace. It is the...
admin
We are proud to announce that our BIN solution including the NFC, RFID, IOT 4.0 Technology will be implemented in the biggest Polish e-Bike manufacturer. More details coming soon!
admin
Together with our partner – READY.BIKE we have presented our solution including IOT and 4.0 Technology on the biggest European bike exhibition – Eurobike in Friedrichshafen. We received a fantastic feedback from end-users as well as from the Bussiness Owners from the whole world. We keep going with the hard work to provide the best IOT solution for the bike industry.

TREBIADA Sp. z o. o.
Ratajczaka 26/6/96
61-815 Poznan, POLAND

NIP 7831801806
KRS 0000786330
REGON 383367117